A conformance report specifies how and to what degree the IEPD is NIEM-conformant.
ConTesA Report
The Conformance Testing Assistance (ConTesA) checks uploaded schemas against Schematron rules from the Naming and Design Rules (NDR).
The images below show portions of the spreadsheet version of the conformance report generated by ConTesA.
This first image shows the summary - how many rules were run, how many rules passed, and how many rules failed.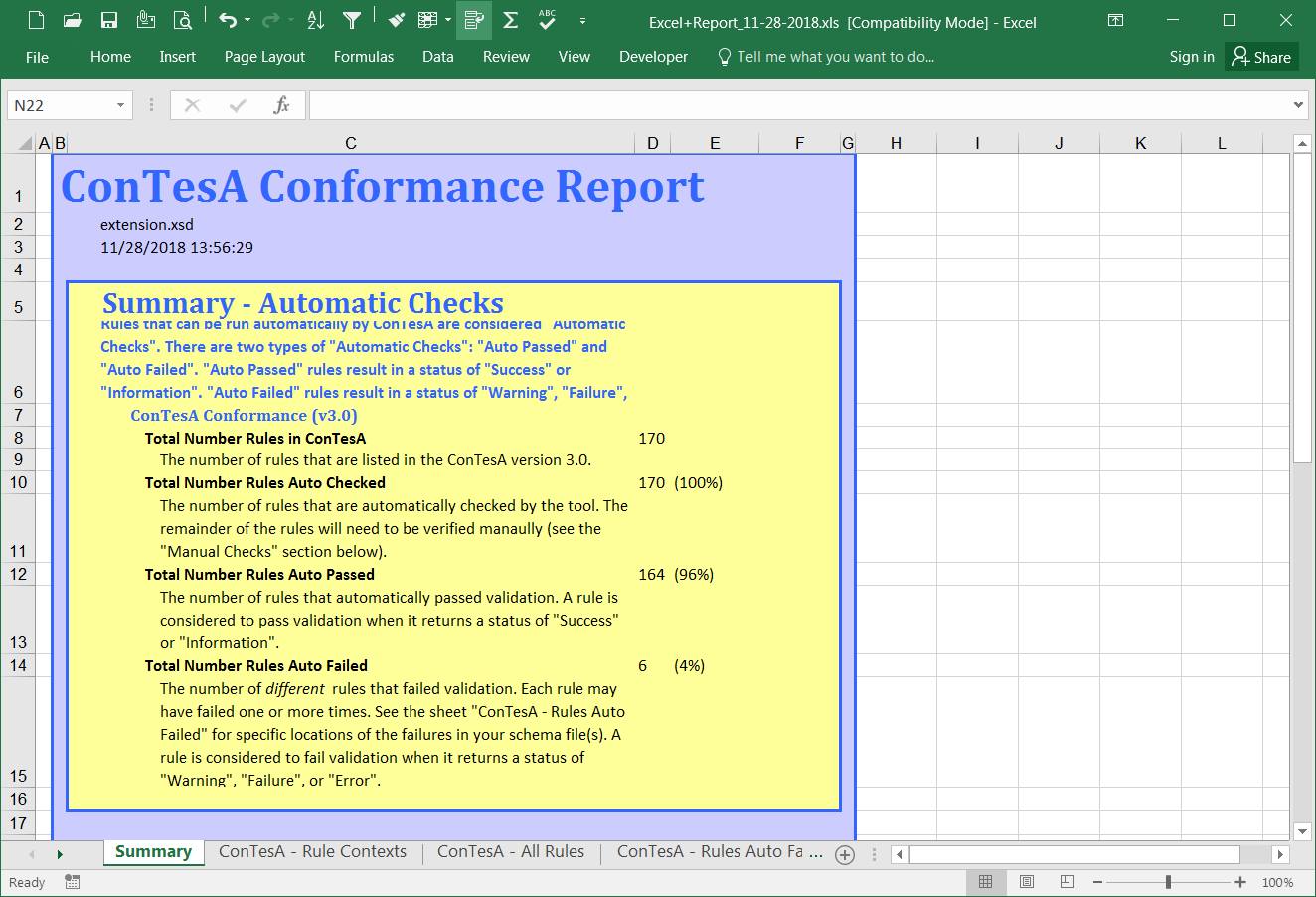 This image shows the NDR rules that failed and the schema line numbers where it occurred.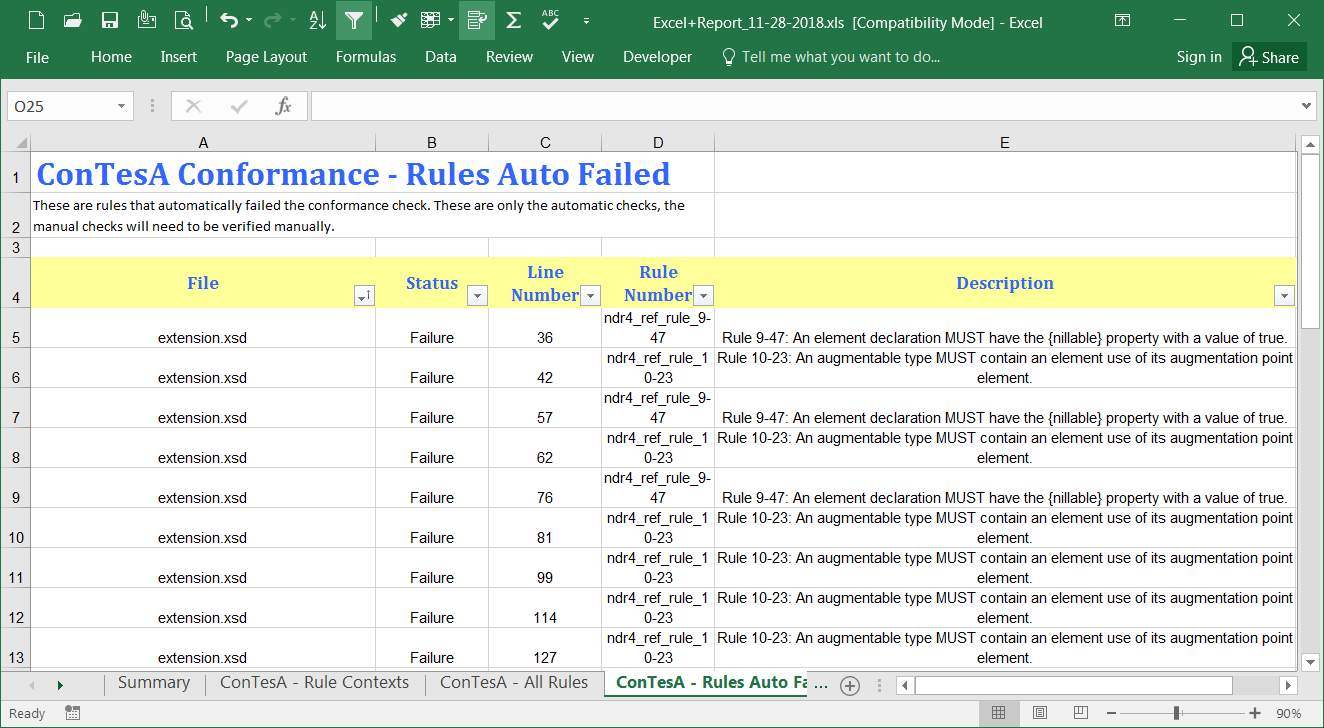 Additional validation steps
Additional information can also be included specifying any additional steps that were taken to manually review and validate rules that are not automated, like free-text rules from the Naming and Design Rules (NDR) and the Information Exchange Package Documentation (IEPD) Specification. See the IEPD Specification, Appendix D. Conformance Assertion Example for more on what this might look like.
---